Description
Add an Accessories
Characteristics
No Reviews
Description
ESP32-C3 is a development board based on the ESP32-C3FN4 chip.
ESP32-C3FN4 is a 32-bit microprocessor based on RISC-V architecture. It is a very low-power and high-integration MCU system-level chip (SOC), integrating 2.4 GHz Wi-Fi and low-power Bluetooth (Bluetooth® LE) dual-mode wireless communication. Internal integration 4MB flash, contains SPI, I2C, UART, ADC, etc.
It is the best option for smart cities, farms, homes, industrial control, house security, wireless meter reading, and IoT developers.
Parameters

Description

USB to Serial Chip

CH340K

WiFi

802.11 b/g/n, up to 150Mbps

Bluetooth LE

Bluetooth 5, Bluetooth mesh

Hardware Resource

5*ADC1+1*ADC2;
2*UART;
1*I2C;
3*SPI; etc.

Memory

384KB ROM;
400KB SRAM;
8KB RTC SRAM;
4MB SiP Flash

Interface

Type-C USB;
2*1.25 lithium battery interface,
2*10*2.54 Header Pin

Battery

3.7V lithium battery power supply and charging

Power consumption

Deep Sleep 5.5uA

Operating Temperature

-20~70℃

Dimensions

40.64 * 20.32 * 7.6 mmok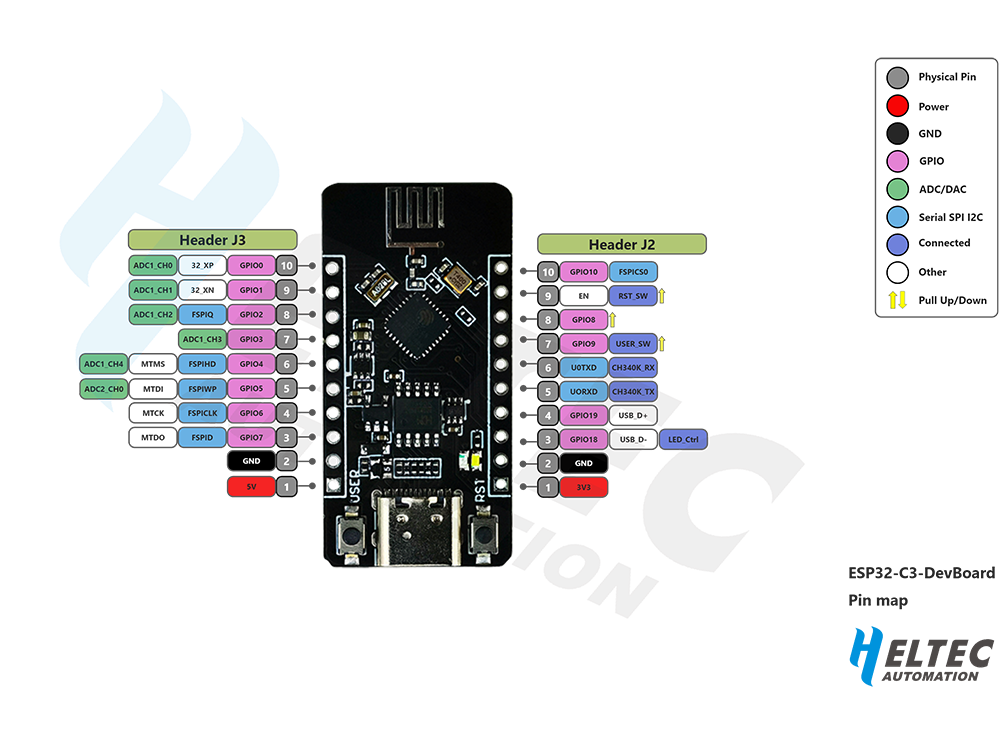 The default packing list without selecting any accessories is as follows: