Wireless Aggregator — Valve Controller
What's this?
The Valve Controller is a LoRa/LoRaWAN device for outdoor applications, can be used to control pulse solenoid valves, pulse water meters, and flow meters, built-in 4 x 2000 mAh batteries, and battery management system, allowing it to be charged directly via a solar panel.
Description
Add an Accessories
Characteristics
No Reviews
Description
HRI-3633 is a LoRaWAN conveter belonging to Sensor Hub for Outdoor series, which is specially used to drive solenoid valves, it can control two solenoid valves at the same time and read two electrical pulses. Benefits from the IP66 protection provided by high-strength plastics, it can adapt to a variety of complex outdoor environments. HRI-3633 has the characteristics of low power consumption and long transmission distance. Built-in large capacity rechargeable battery, which can be charged through the DC and solar interface, ensures that it can work stably for a long time.
| Parameters | Description |
| --- | --- |
| Temperature | -40 ~ 80 °C |
| Humidity | 0 ~ 90% RH (non condensing) |
| Interface | Flange seat A(DC in); Flange seat B(Two solenoid valves, two electrical pulses, DC out) |
| External Power Supply and Charging Voltage | 5~24V |
| Power Out | 3.3V/5V/9V/12V |
| Max. Receiving sensitivity | -135dBm@SF12 BW=125KHz |
| Max. TX Power | +20± 2dBm |
| Signal Range | 1.5~5km (depending on gateway antenna and environments) |
| IP Rating | IP66 |
| Battery Capacity | 2000mAh x4 |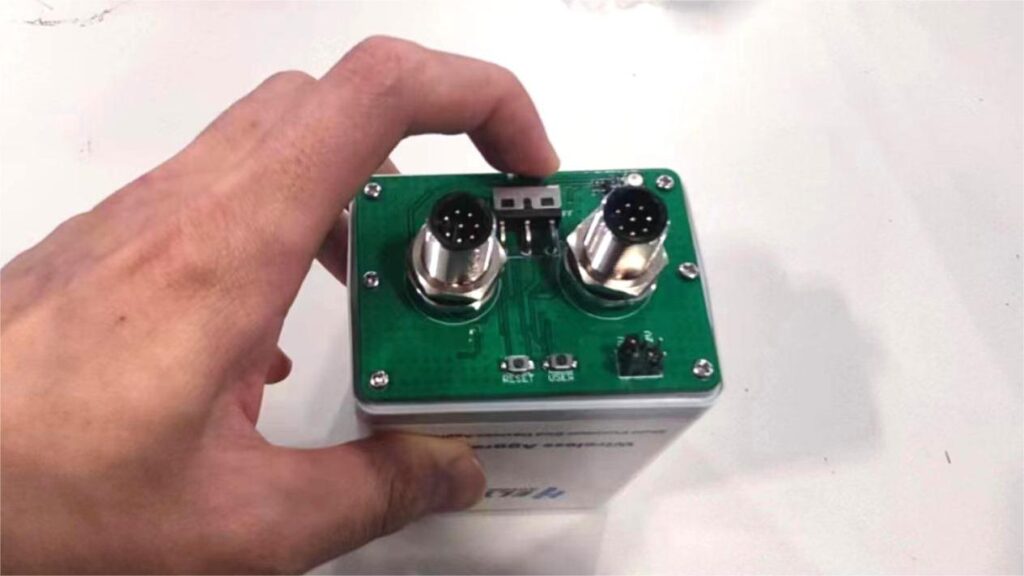 Power on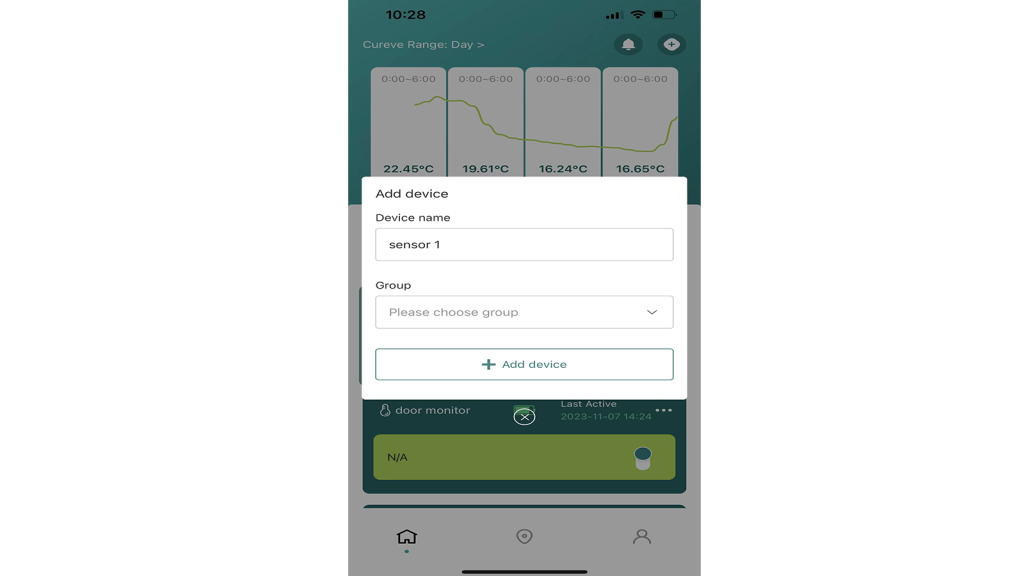 Scan and register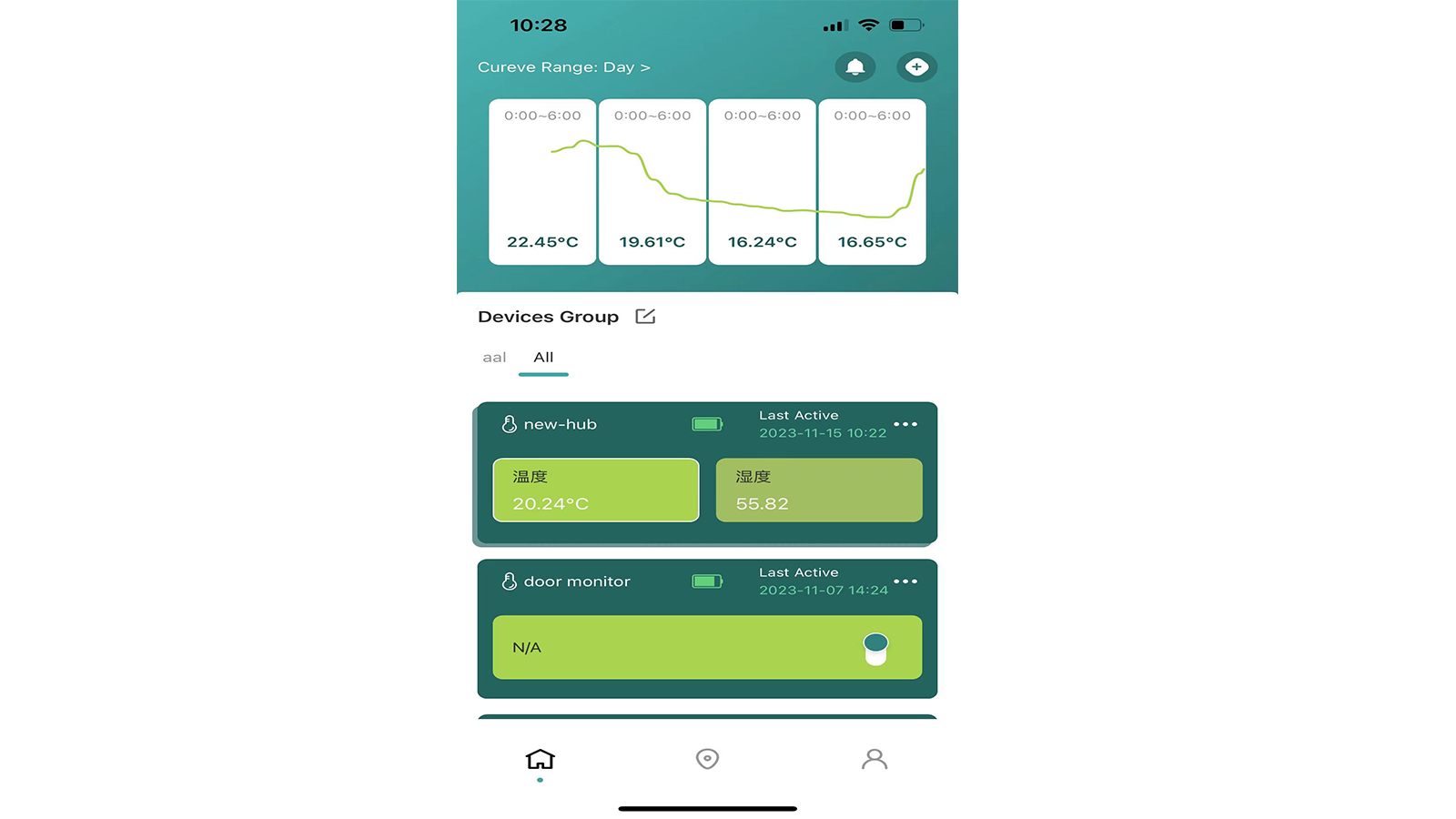 Display
The sensor can be seamlessly integrated with the Sensor Hub Series by simply plugging it into the board. This straightforward process allows for effortless connectivity and ease of use, allowing for precise data collection and analysis.
The Sensor Hub Series is a set of devices that are designed to collect and process data from various sensors. It is important to note that most of the Sensor Hub Series is supported, although some may have specific requirements as indicated. This means that users can expect reliable and high-quality performance from the majority of the devices in this series. However, it is recommended that users consult the manufacturer's documentation to ensure compatibility with their specific needs. By doing so, users can maximize the functionality of the devices and ensure that they are able to meet their data processing requirements.
The sensor in question is not equipped with water and dust-resistant properties. In order to attain such capabilities, it would be necessary to employ the sensor within the protective enclosure of our Sensor Hub Products.
The default packing list without selecting any accessories is as follows:
| Item | Quantity |
| --- | --- |
| Wireless Aggregator — Valve Controller | x1 |
| Wall Holder | x1 |
| 12mm 8 pin round female waterproof header | x2 |